Comprehensive day-to-day IT management responsibility as a cost-effective, strategic method for improving operations, utilizing scaling solutions to provide precision tuning to your business needs at a fixed cost that is sensitive to your budgetary constraints.
Device Provisioning

Security Planning & Disaster Recovery

Architecture Assessment

Data Migrations

Remote Management and Monitoring

Asset Management and Documentation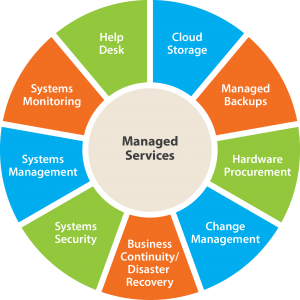 Managed Workstations/Laptops/ Tablets/Mobile Devices/ChromeOS
Managed Service ensures that devices are secure from virus and worm threats and are optimized for day-to-day operations. We help maximize employee productivity and minimize outside threats to network resources and data caused by any malicious attempts caused by normal activities such as web-surfing, email attachments or nefarious hacking, rouge employees/contractors, network penetration attempts, etc.
Helpdesk Support and Remote Monitoring Solutions
LANTECH offers continual infrastructure monitoring of all critical components. Our helpdesk works to correct any challenges that may occur.