Backed by dedicated team who manages the entire experience, from an organization's camera system, to ongoing upgrades and maintenance, to support and training for users.
The main reasons of a jobsite ip based camera system are the ability to connect over the internet, provide safety to the workers and the company, enhance worksite security with 24/7 access, video and audio recording capabilities, documentation for law-enforcement and insurance personnel should an incident occur.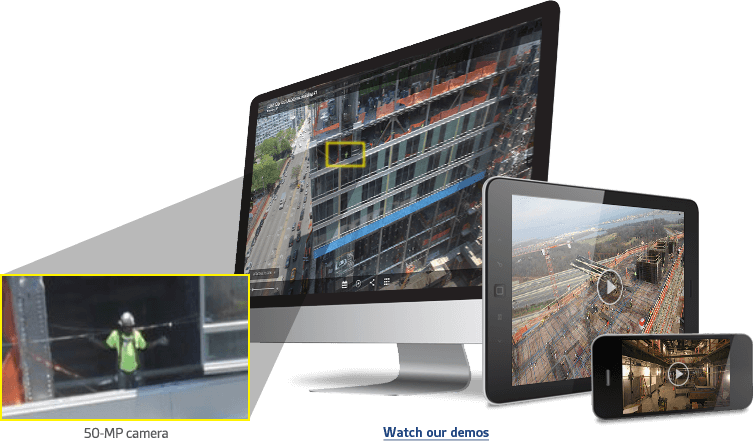 ---
"The LANTECH team know-how in the assessment of our needs based on our site really outlined the vast experience of the team.
They allowed our company to easily access our jobsite with 24 hr video monitoring with their simple solution. We now have the flexibility and accessibility anywhere we go. Their guidance made the transition easy and affordable."
---
– Leah P, CEO leading residential development firm
---
Safety & Security
IP based camera services bundles together a variety of easy-to-use technologies – keeping your workers safe – while maintaining survience and security restricting access from unwanted intruders – and providing tools for law enforcement and insurance.
Users can access 24/7, record, provide video access to and from whenever, wherever, on the device of their choice
Cloud IP Camera Package Includes
24/7 access

Internet Access

Affordable Solutions

Business Security

Network Management

Voice & Video Recording