IT staff augmentation
allows a company to add staff to their teams based on the additional skills required to support their initiatives. Resources are employed by the staff augmentation firm.
IT project outsourcing
allows a company to execute entire projects using the resources of another firm. In some cases, this can also take the form of "out tasking", where specific tasks of a project might be outsourced to a sub team which is staffed and managed by the outsourcer.
Reduce training costs
Training and skill development is the responsibility of the staffing firm, not the company. Reducing costly ramp-up time and resources.
Best practices
Taking advantage of industry best practices can be accomplished simply by using an outsourcer who follows best practices. Outsourcers shoulder the responsibility of investing in the adoption, maintenance and improvement of best practices.
Scalability
Just as it is easy to add or subtract staff augmentation resources, it is also easy to ramp up and down with project outsourcing.
Economies of scale
There is significant leverage when negotiating large contracts with outsourcers. Outsourcers also take advantage of their own internal economies of scale for project work within their core competencies.
---
"The team at LANTECH helped us with our major project rollout for The Good Samaritan Society. Their firm is an excellent company to work with and are a go-to resource for our organization. They always get the job done on budget and on-time!""
---
– Jose Pavon, SmartSource Inc.
Reduce management overhead
Management is the responsibility of the outsourcer.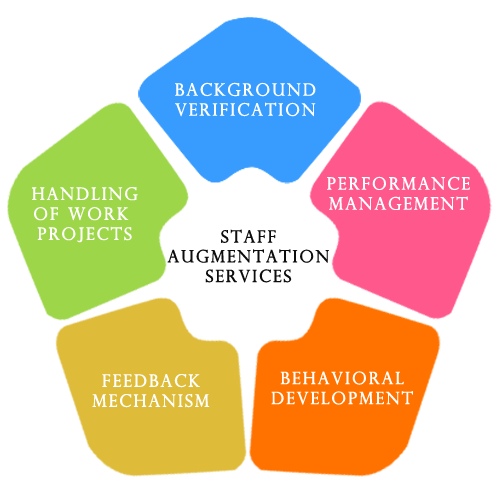 Results centric model
The responsibility for delivering results lies with the outsourcer. Companies are buying agreed upon results. Outsourcers are sharing in the risk and rewards of the IT project.
Keeps the focus on the core business
Keeps the focus on the core business: Because the responsibility for delivering results lies with the outsourcer, companies can stay focused on the results and their core business.
Employee vs. Contractor
Project outsourcing avoids navigating the legal landscape of employee vs. contractor issues.
Overcomes a lack of internal capabilities
Companies that lack the internal capability to complete certain projects will typically find it more cost effective to outsource their project needs as opposed to developing those capabilities internally. This is especially true for one time and intermittent needs and companies with no IT department or no development staff.
Variable cost structure
Shifts fixed costs (employees) to variable costs (project costs) which change in proportion to the current level of project activity. This improves operating leverage.
Opportunity for legal redress
When a project is performed internally, any project failures or liabilities which arise are the company's responsibility. When a project is outsourced, contracts are typically structured such that the outsourcer takes on that risk.