---
"LAN-TECH's change management process delivered on all aspects of the migration. Each step was masterfully choreographed to ensure our users easily managed the move with no data loss or periods of employee inactivity"
---
—Alan Davis, CEO marketing & advertising firm
IT solutions. Innovative technology.
Remarkable customer experience.

Optimize Your Infrastructure
Desktops,servers applications, verbalization, & cloud management
Asset Management & License Compliance
Application packaging and Visualization
Managed infrastructure Service
High Performance Design Network

Secure Your Organization
Understand, prevent, and control risks for your company's data.
Managed Security Services
---
Mobilize Your Business
Deliver business information securely, anytime, anywhere.
Mobile Device Management-Platform Evaluation and Deployment
Mobile Application and Data Containerization
Mobile Device Procurement and Lifecycle Management

Enable Your People
Essential, just-in-time learning and communications.
Learning and Communication Program Development
Virtual, Classroom, and E-Learning Delivery
Mobile Workforce Learning – Driving Mobile Device Adoption
---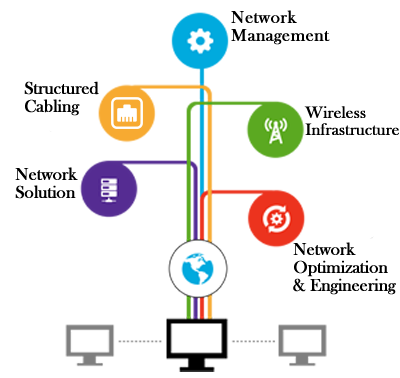 Infrastructure
A dependable network starts with the quality of the infrastructure.
Our team conducts site surveys and network assessments to better understand your environment, then works diligently with you and your organization to create and design a network infrastructure that meets your specific requirements and network management needs. Building an IT infrastructure architecture that is scalable with room to grow for future needs.

Managed Wi-Fi
Managed end-to-end solutions
Enjoy RF survey, design, installation and training for on-site staff along with monitoring, equipment replacement and an end-user helpdesk.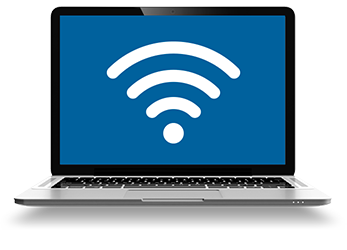 Benefits of Managed Wifi
Learn more about how managed wifi can help your business.

Predictable wireless performance
- By allowing us to manage your network we can troubleshoot more efficiently, quickly mange and optimize system traffic and map out networks.

Ease of deployment and scalability
- Access points are installed by a team of dedicated professional who understand how to be minimally instrusive while on your property.

Local service and support
- Get technical support dispatched fast - help when you need it 24/7.

Extended range and coverage
- flexible infrastructure can grow as needed with your business. Easily add additional access points and throughput for a low fee.

Worry free installation
- Our technicians install and optimize your network, ensuring access points and network equipment are installed to provide peak performance and maintaining a high-standard of professionalism, leaving you with a fast, reliable system, clean and clutter free.

Cloud based system management
- Your wireless network is at your fingertips with our cloud based portal access. Giving you valuable real-time insights and our technicians important data regarding the health and viability of your network and connected devices.

PCI compliance
- Create seperate public and private wireless networks quickly and easily. Ensure best practice data security standards are implemented, relieving the burden of costly audits.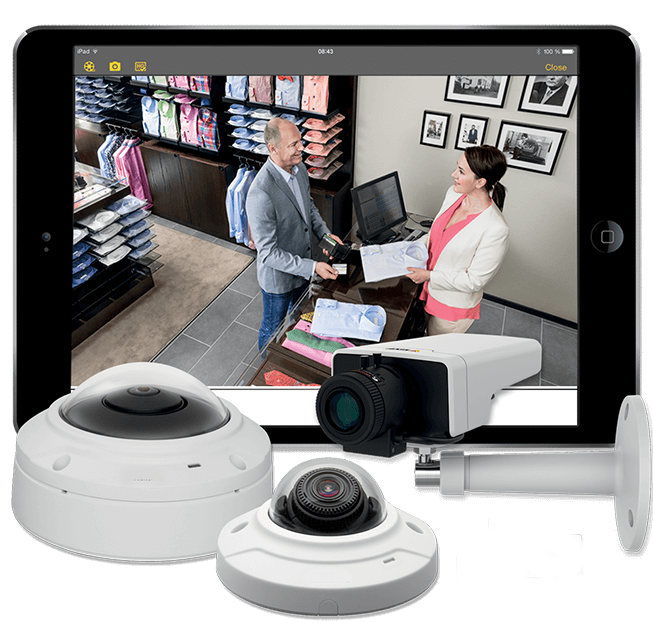 IP Cameras
LANTECH offers a committed approach to providing video surveillance solutions you need to improve performance, safety, and peace of mind through intelligent video insight.

MOBILE SOLUTIONS
Mobile surveillance for a variety of industries requiring self-contained video solutions.

FIXED SOLUTIONS
Permanent surveillance and video solutions, available for custom installation or integration into a pre-existing system.
Benefits of IP Video Surveillance
IP cameras, video surveillance and monitoring.

Live video monitoring
- advianced recognician software, specialized analytics and off-site monitoringcan detect suspicious activity, determine threat level and implement an appropriate response 24/7.

Fire watch solutions
- Add thermal video cameras to your surveillance system to detect flame and smoke, trigger an instant alert. Local firefighters can be called and directed to the point of concern.

License plate recognition
- Software reads and identifies numbers and letters on vehicle license plates. Criminals can conceal their identities, but high-quality recognition software will identify the vehicle, providing additional tools for law enforcement.

Dedicated virtual guards
- monitor the systems providing surveillance to your property; equipted with advanced training, proprietary software and on-site deterrents.

Integrated apps
- view camera status, access videos and feeds, update your account at anytime, anywhere. See monitoring stats, arm or disarm alarms, and control the virtual guard system.

Secure cloud storage
- recorded footage is stored in secure cloud storage. Your surveillance data is protected from damage and available for easy recall as necessary.

Integrated security solutions
- Add business intelligence to video surveillance, improve worker efficiency and esure compliance with all practices and policy.

IP health monitoring services
- Ensure high-quality IP surveillance systems are functioning propery and avoid costly downtime.